What do you get when you mix the power of technology and brilliant artistry? You get amazing photo manipulations like the ones created by John Wilhelm. He is a Swiss photographer who uses the power of photoshop to create funny photos of his wife and children. From gym sessions to feeding frenzies, his masterpieces will blow your mind. Keep scrolling to see his fabulous creations.
1. Rain, Rain Go Away
Rainy days are the worst when you have to leave the house.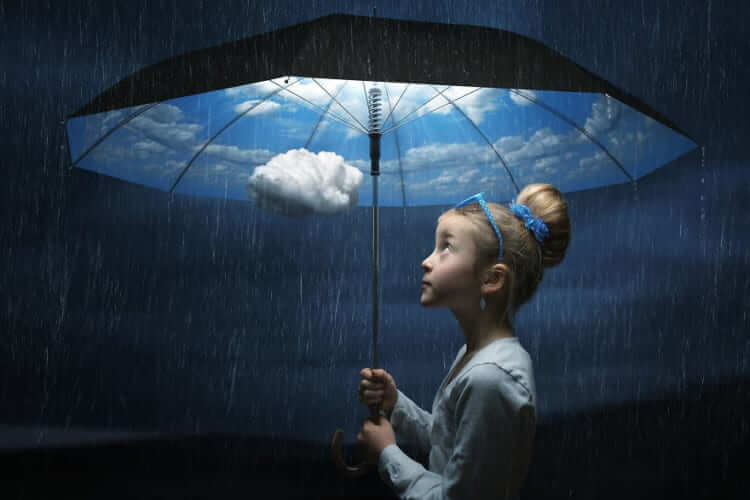 Having a good weather umbrella would make life so much better. 
2. Toilet Paper Toll
To get by, you have to pay the toilet paper toll.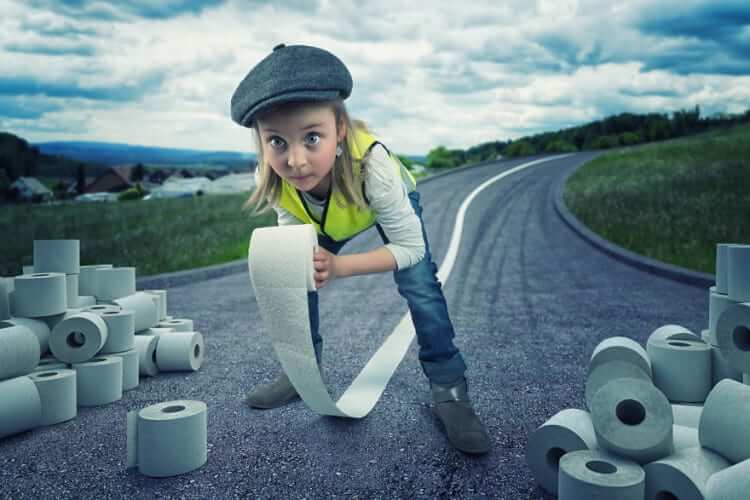 It is one roll per person to get past the gate keeper. 
3. Dinner Is Served
Sometimes cooking isn't an easy task, and things can go awry quickly.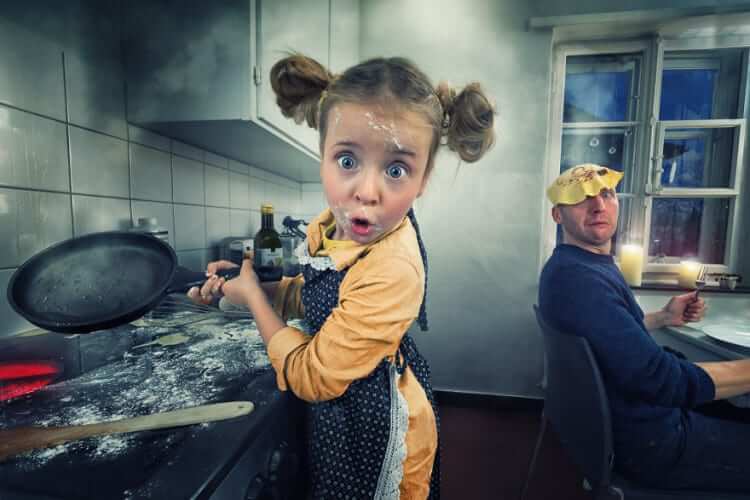 Just make sure the food lands in in the pan and not on someone's head. 
4. Hold On Tight
Seagulls are known for swooping in and stealing your food at the beach.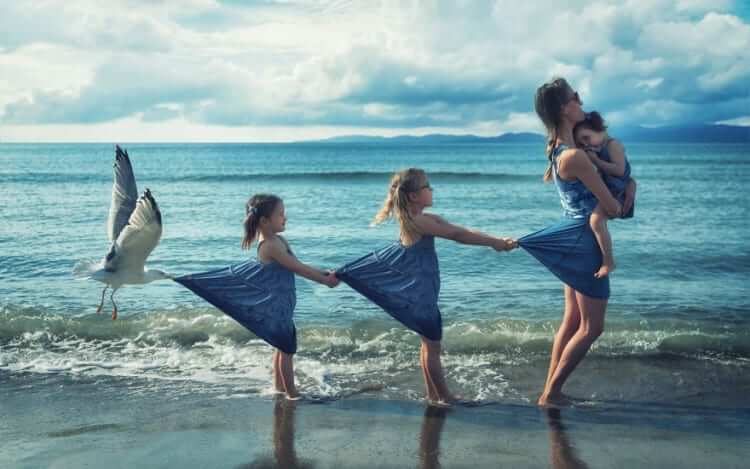 This seagull seems to be stealing children. Watch out and hold on tight! 
5. Banana Bending Inc.
Bananas have to get their shape some how.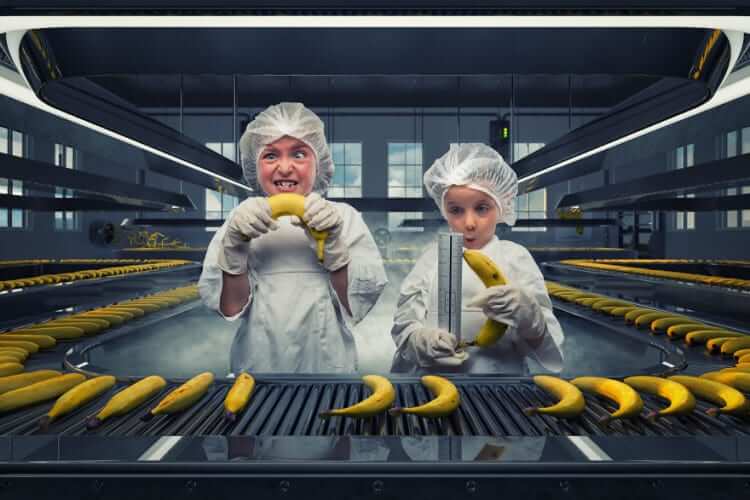 These ladies work hard to make sure each banana is perfectly bent. 
6. Spaghetti Head
Never leave a baby alone with spaghetti.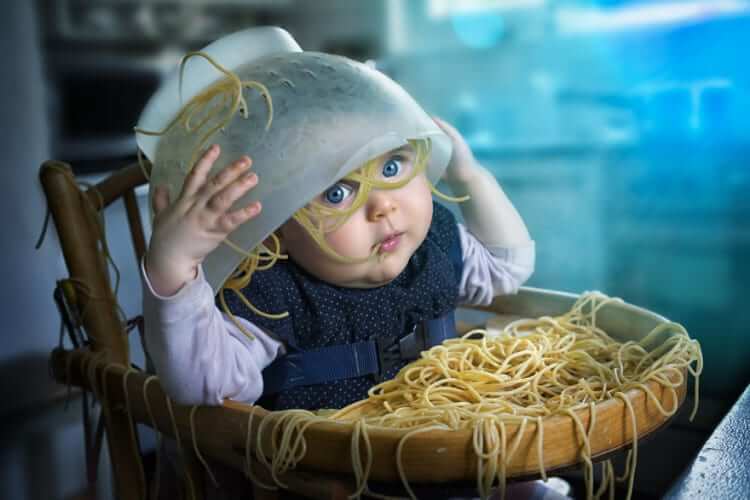 You never know where it will end up, or the mess you will come back to. 
7. Catch It Like A Dog
When you don't have a dog to play frisbee with, so you use your daughter instead.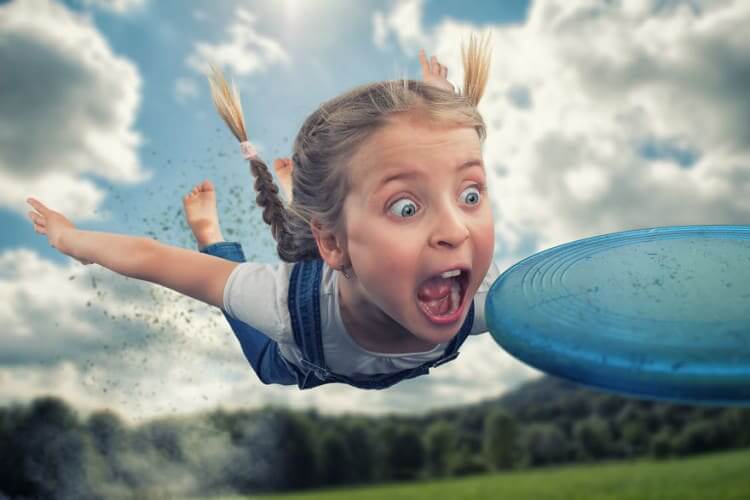 She looks like she got some serious air. 
8. Whatcha Toboggan About
Imagine sledding down a snowy hill and running into a mouse on his own sled.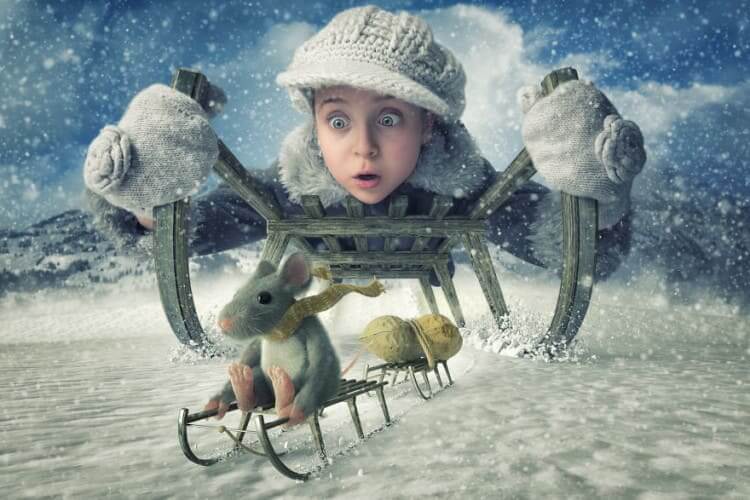 He even has a seperate sled to carry his dinner. 
9. Flower Angel
Snow angels are a fun winter activity. The only downfall is the cold.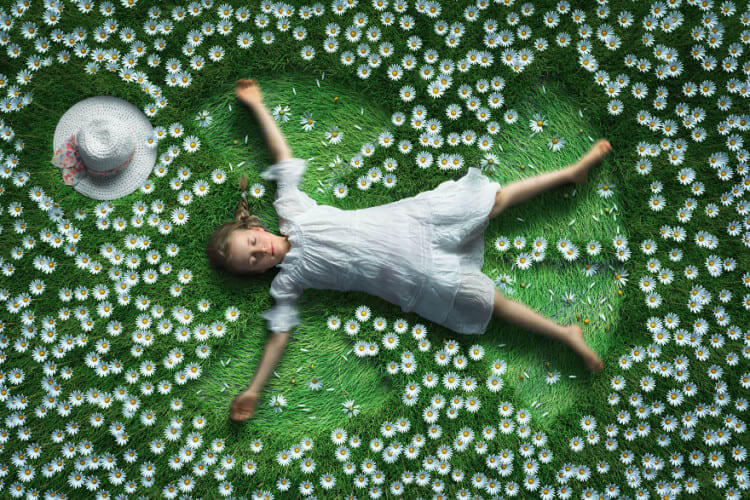 Instead, you can make flower angels in the springtime. 
10. Pelican Bath Time
It's feeding time for this stinky pelican.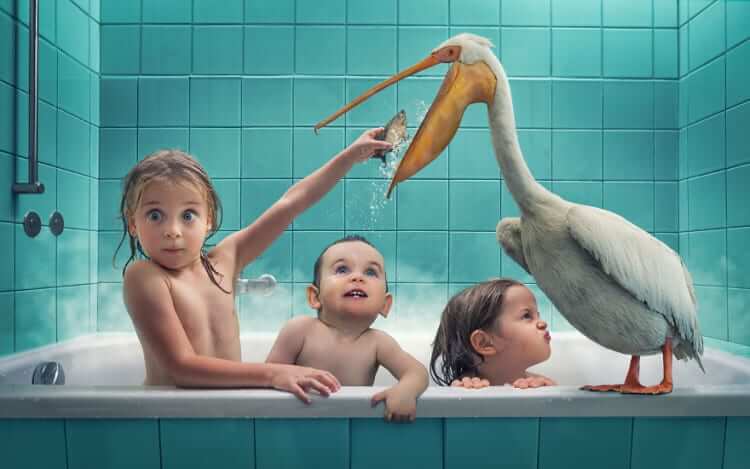 The only way to get him and the kids in the bath is to bribe them with food, or fish in his case. 
11. Dandelion Strikes Back
When it first starts to get warm and dandelions are sprouting up everywhere, this is the best time to blow on them and make a wish.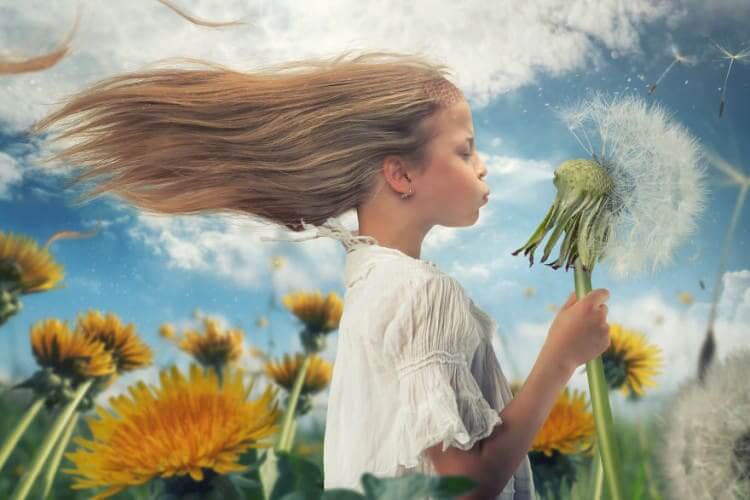 They must not like that because now they are taking revenge on humans and blowing back. 
12. Loopty Loop
What do you get when you mix a slide and a roller coaster? A loop slide.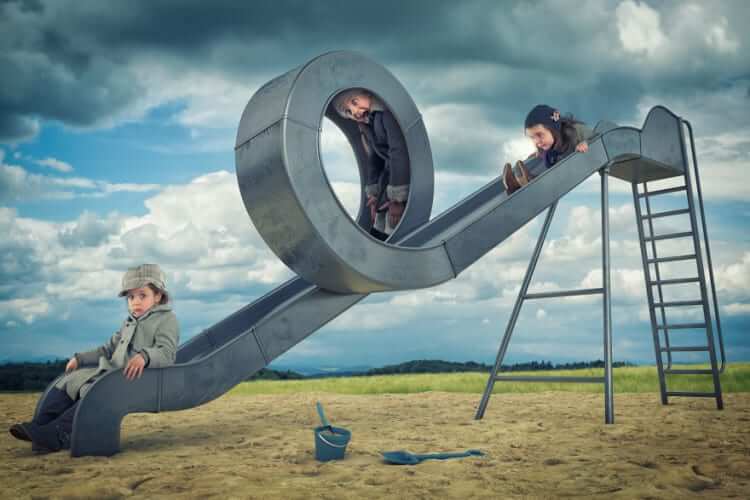 Soon to be sold at IKEA, some assembly required.
13. A Wild Beaver Girl
With teeth like those, she can chomp right through any tree trunk.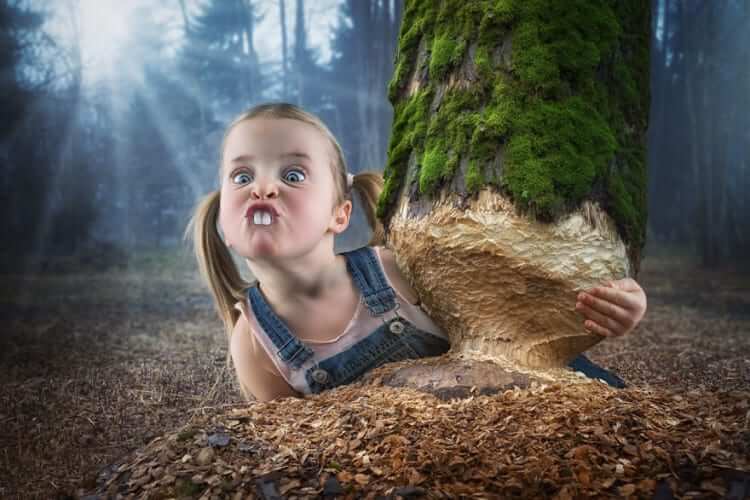 Beware she might chomp through you too! 
14. Walrus Brush
Some people have pet dogs or cats, and some people choose to have more exotic animals.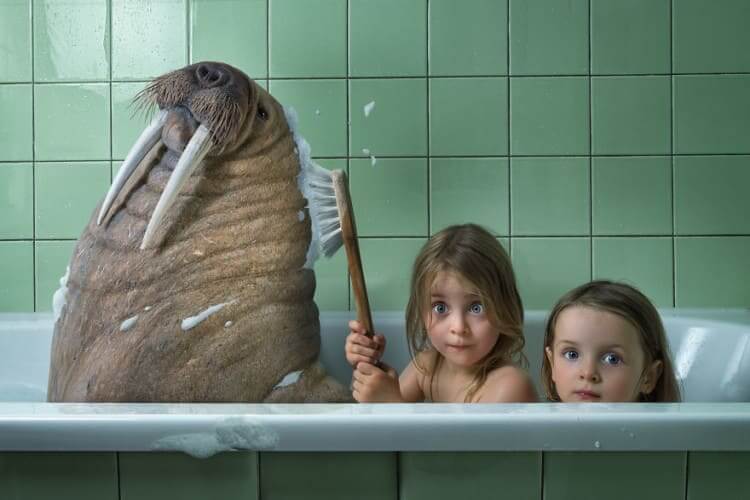 No walruses were actually cleaned in the making of this photo. 
15. It's Electric
Sticking a knitting needle in an electric socket is never a good idea.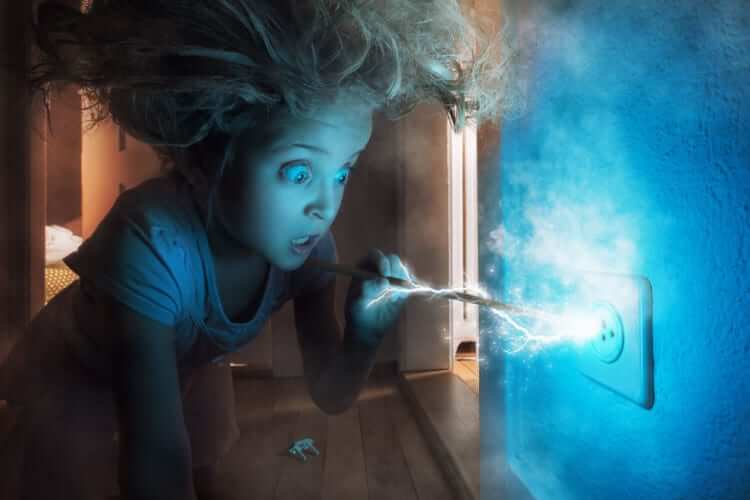 Not to worry, no children were harmed in the making of this photo. 
16. Defying Gravity
Houston! We've got a gravity issue here, copy!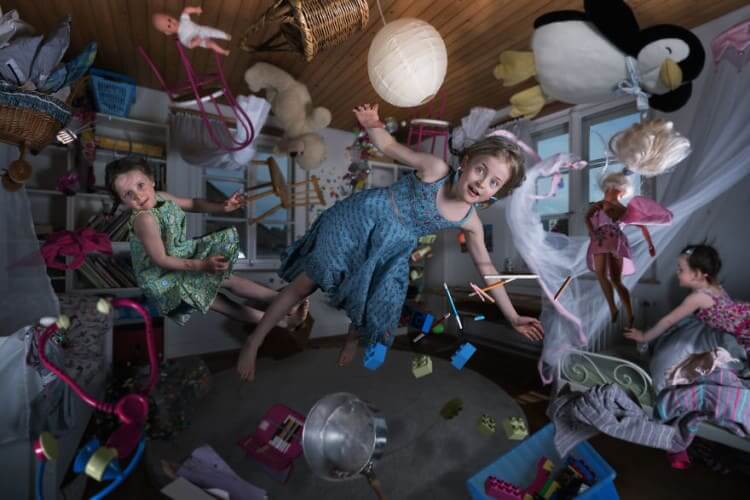 Imagine if gravity stopped working and everything started floating. 
17. Queen On Her Throne
It's the throne from Game of Toilets.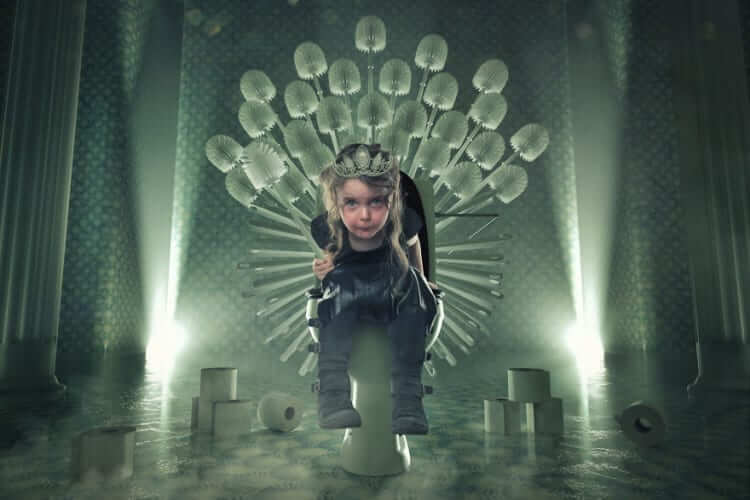 Presenting Yuna Stark, Queen of Westeroll.
18. Candy Trap
Someone has been stealing candy from the kitchen lately. How do you catch a candy theif?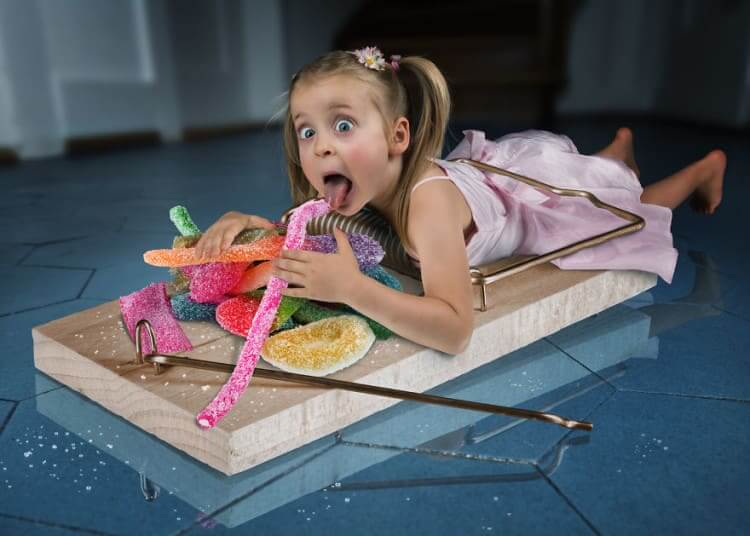 Set up some candy on a trap, and you will have your theif in no time. 
19. Poppin' Bottles
Time to get the champagne ready and pop it open!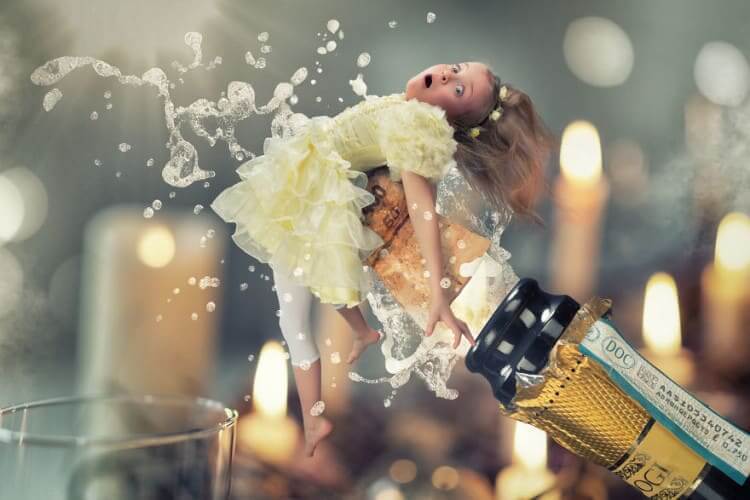 Just make sure no tiny people are sitting on the cork. 
20. Mosquito Lover
It is hard to find someone who likes mosquitos this much.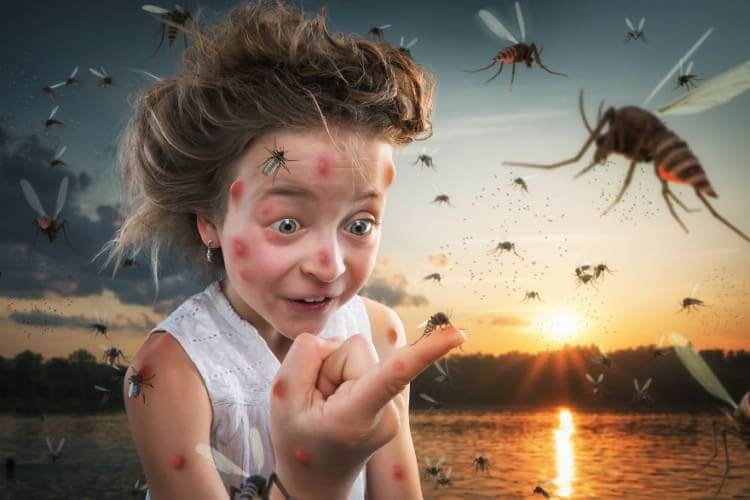 If they aren't real, it makes it easier to have them flying around you. 
21. Text-Message In A Bottle
To send a message in a bottle, it is usually written on a piece of paper.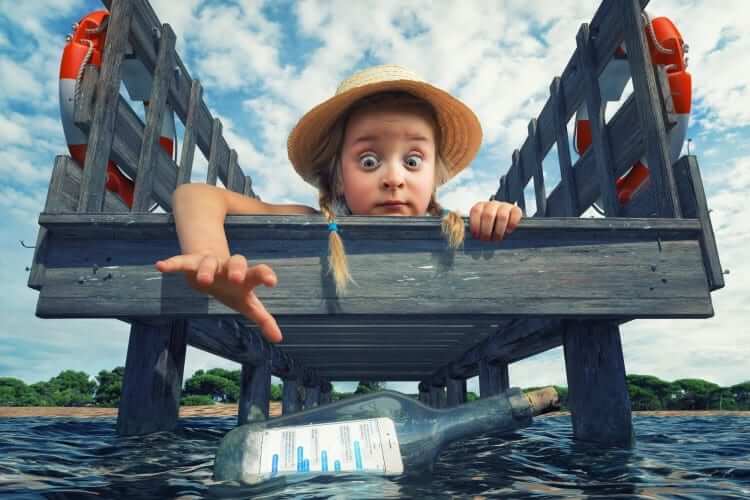 In a few years, we may be sending iphones with text messages instead of paper in a bottle. 
22. Rose's Revenge
After years of being picked for bouquets on Valentine's Day, the rose's are getting their revenge.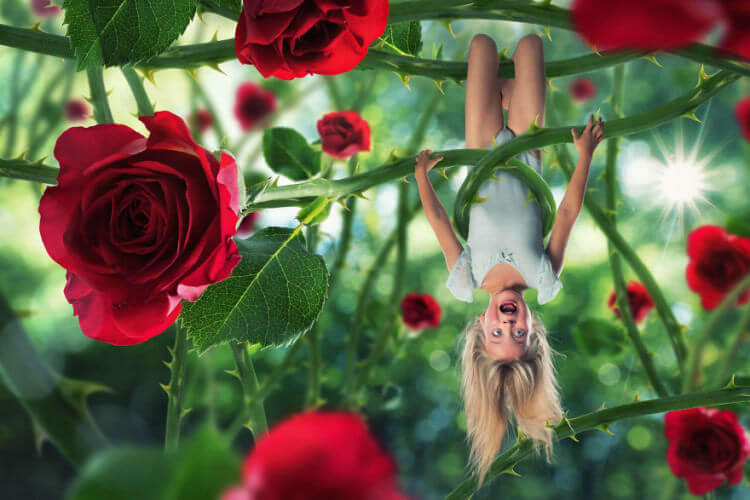 Watch out for those sharp thorns. You never want one in your side. 
23. The Perfect Snowflake
Just a small snowflake blocking the road, no big deal.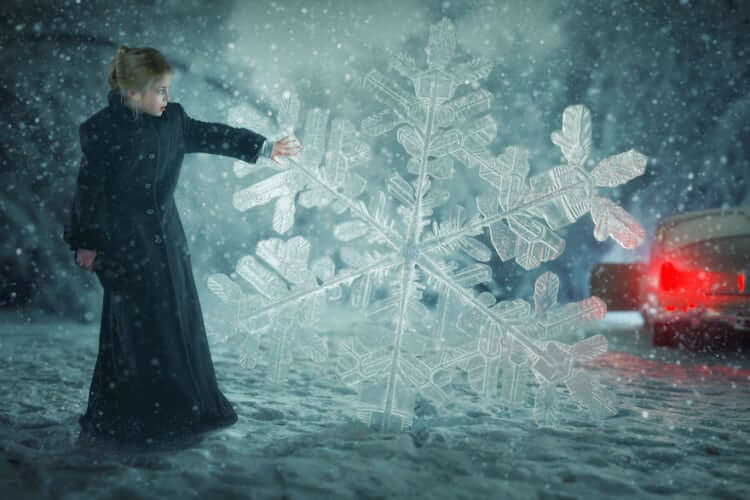 This has to be the most perfect snowflake ever created. 
24. Photographer Construction Kit
What do you need to assemble the photographer?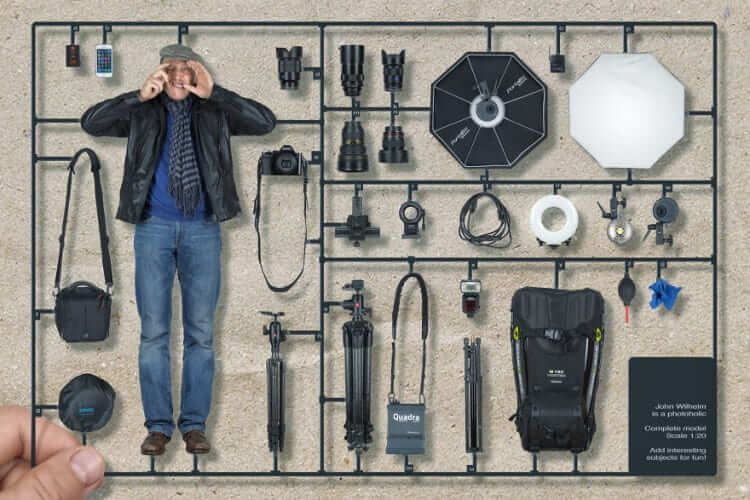 Nothing! It comes in this all inclusive kit. Now with five interchangable lenses! 
25. Spaghetti Charmer
If you were looking for a safer version of snake charming, now there is spaghetti charming.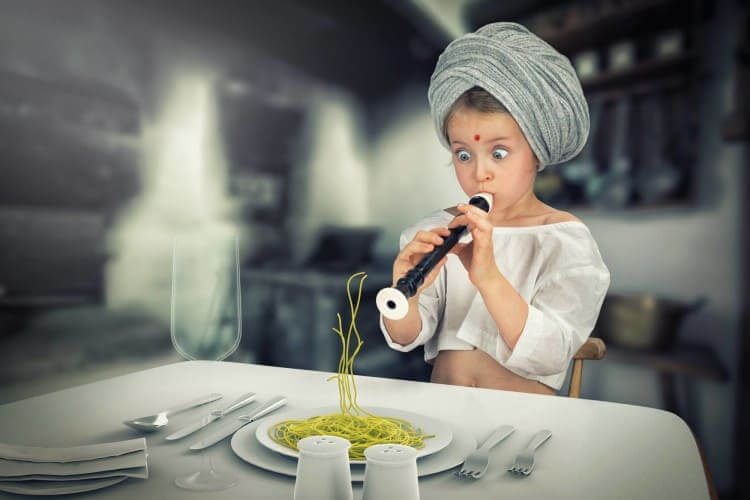 Grab your instrument and watch as your food comes to life off the plate (with some help from phototshop). 
26. Unsuccessful Backscratcher
Skiing can be hard, and falling is inevitable.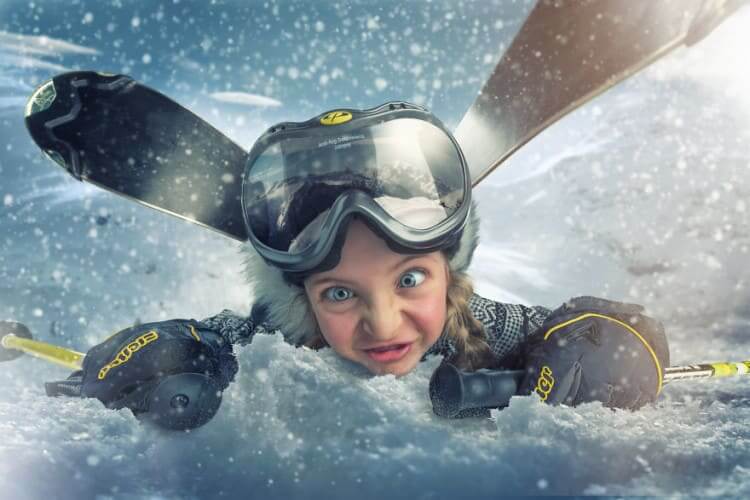 Try not to use your skiis as a backscratcher when you faceplant. 
27. The Fishtrainer
People always say that fish are the most boring pets because they don't do anything.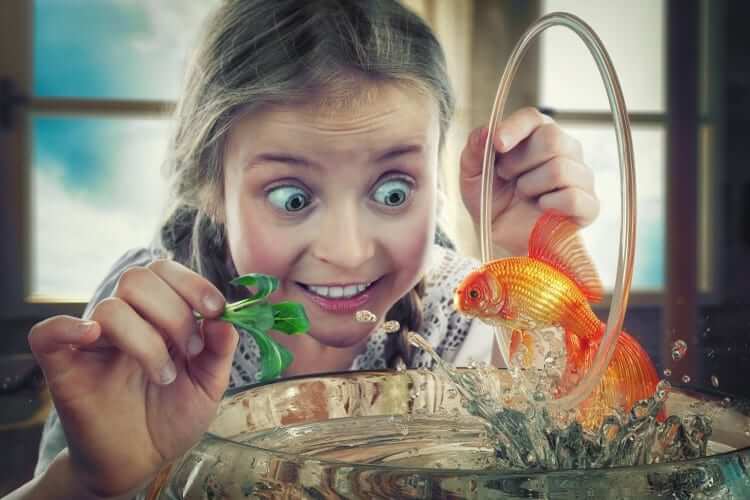 Why not train them to jump through hoops out of the water. 
28. A Big Mistake
It is advised to not go around licking frozen metal bars.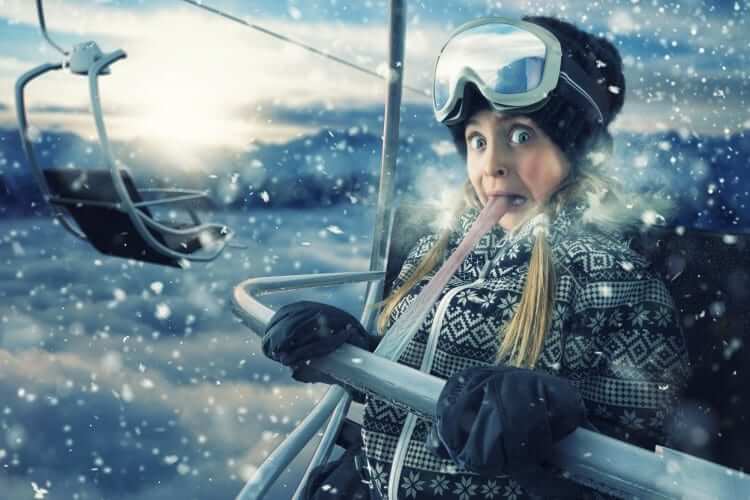 If you do give into temptation, don't...it's not going to end well. 
29. Self Feeding Mash
It looks like the food had enough of being thrown around the kitchen.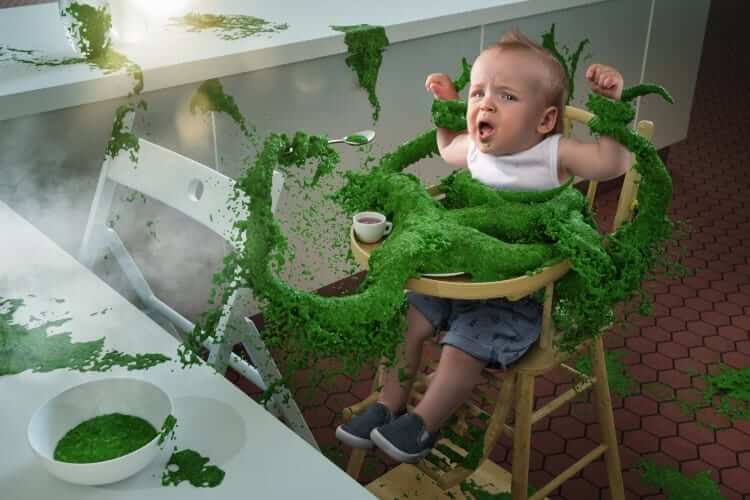 The mash is revolting and making sure it finally gets eaten. 
30. Storked
When your children ask, "where do babies come from?"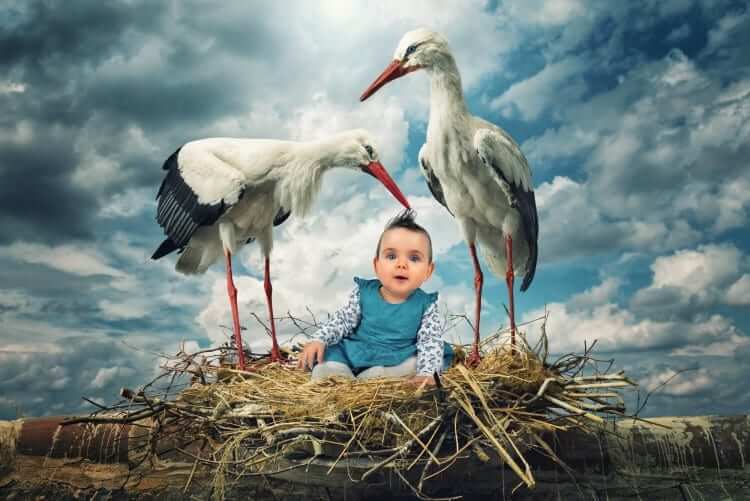 Show them this picture as proof that babies come from the stork. 
31. Ready For Spring
In the winter, taking a bath can feel like you are sitting in an ice bucket.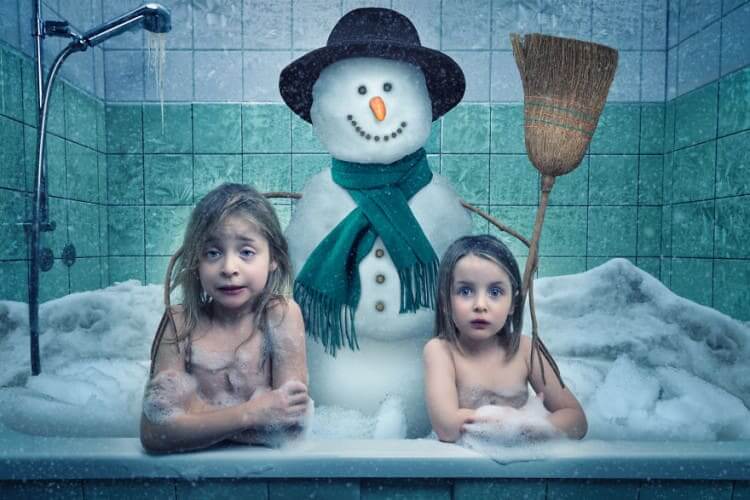 Make sure to have a warm towel ready for when you get out. 
32. Pinocchio Syndrome
If Pinnochio had glasses, this is probably what it would look like.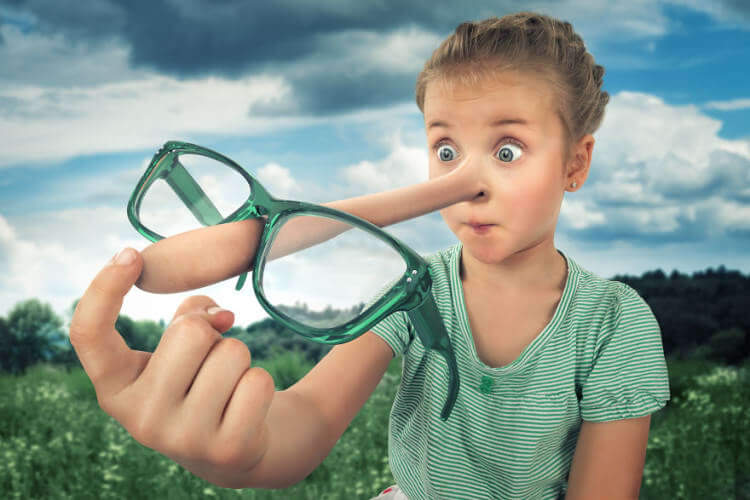 Imagine how annoying it would be to have your glasses fall all the way down a nose like this.