Alcatraz Prison, which is located just off the coast of San Francisco, California, is regarded as one of the world's most dangerous prisons. It's a remote island encircled by shark-infested waters and is considered to be an ideal location to hold the most dangerous group of criminals on earth. It is recorded that at least 36 inmates died while attempting to escape. Not a single prison inmate was able to get past the guards or the rough seas until June 1962, when three people put together an escape plan successfully. The shocking details of their escape were not fully understood until January 2018, when the FBI was compelled to reopen their investigation after getting a letter. Read on to find out how it all happened.
The Unattainable Task
Is there anything more intimidating than getting sent to Alcatraz? This maximum-security prison was built on a distant island with the aim of keeping and isolating the most dangerous and frightening individuals in the world. It was made to be the home of the most experienced schemers and violent felons in America.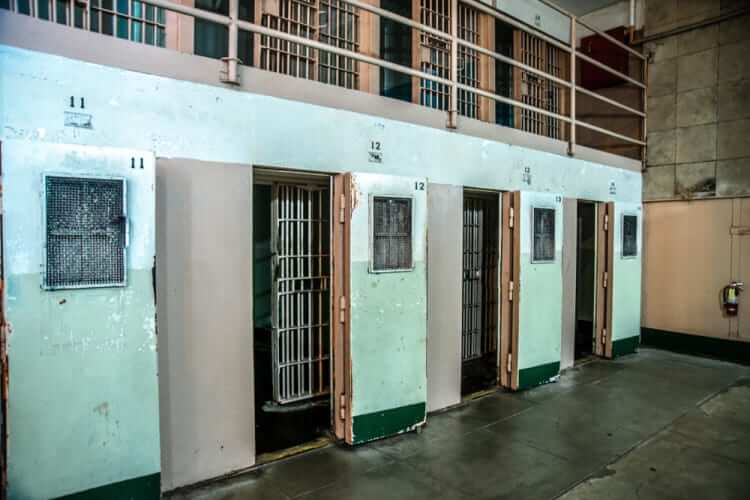 It will seem incredible that three inmates could escape from this kind of maximum security prison – let alone bracing the chilling coastal swim and coming out alive. Official records indicated that the three inmates died alone the line of swimming – but a recent letter left the authority with no choice than to order for a new investigation.
Frank Morris Lee
The man behind the plan, the master planner, was a guy named Frank Lee Morris. He was the real deal, an experienced criminal, clever, skilled, and ingenious. Growing up was not easy for him and he learnt how to survive the hard way, he was orphaned a young age of 11. Having a childhood as turbulent as his own would certainly come with issues–he was a hothead who was convicted of a felony at a young age of 13.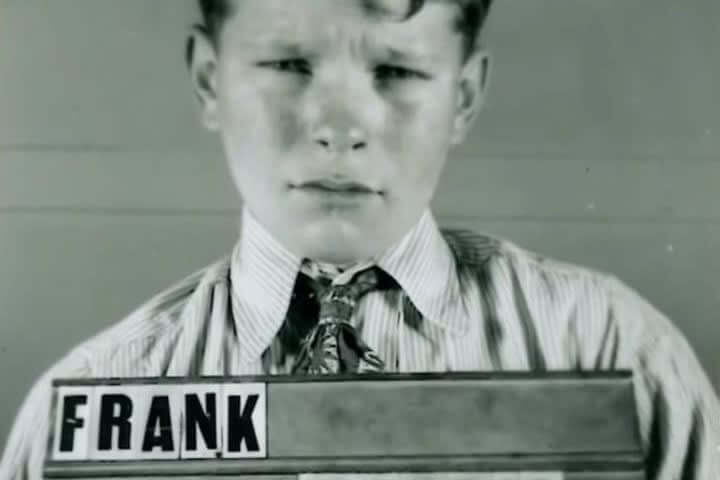 With a great mind such as his, it was certain this young man was destined for great things, but destiny ruled otherwise and Instead of being famous, he became notoriously known as the ringleader of Alcatraz's Great Escape!
Not His First Bull Ride
Frank Lee Morris served in jail in various penitentiaries across the nation after several strings of little crimes as a teenager. He was transferred from one location to another until he finally arrived at the "Louisiana State Penitentiary", often dubbed as the 'Alcatraz of the South'.
Lee Morris managed to flee while serving a ten (10) year sentence for robbing a bank. He might have deemed it a practice round especially after a whole year of attempting to outsmart the law enforcement. Eventually, he was captured and sent to the renowned Alcatraz, the story will start up from this point onward. Brace yourself for a truly remarkable true-life story
The Brothers
After he was taken to Alcatraz, also known as "The Rock". Frank Lee Morris met two men who were siblings, they would eventually join his squad. The siblings are Clarence and John Anglin. The three of them will later join forces with another man named Allen West and a four-man squad was formed.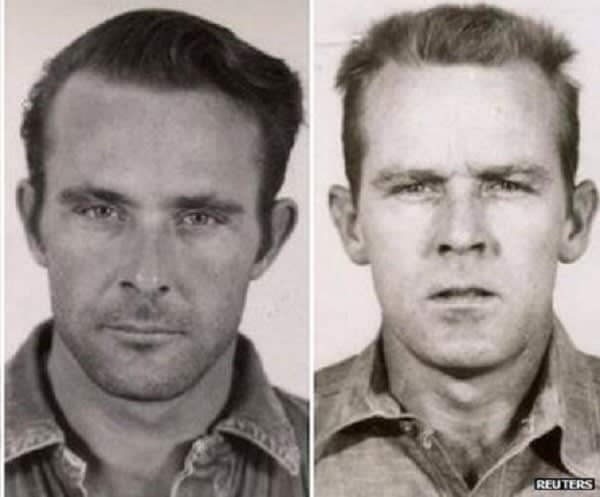 The siblings were initially from Georgia but relocated to work in Florida while their parents followed. Their childhood was quite nice and normal –the four of them would even go picking cherry every summer.
The Bond Between Two Brothers
Clarance and John Anglin were thick as thieves (forgive the pun) as they grew up. They would often travel as far as Michigan as a cherry-picking family to collect the delicious treats. During their journey, their bond grew stronger as they swam in Michigan's lakes, something that will be useful later.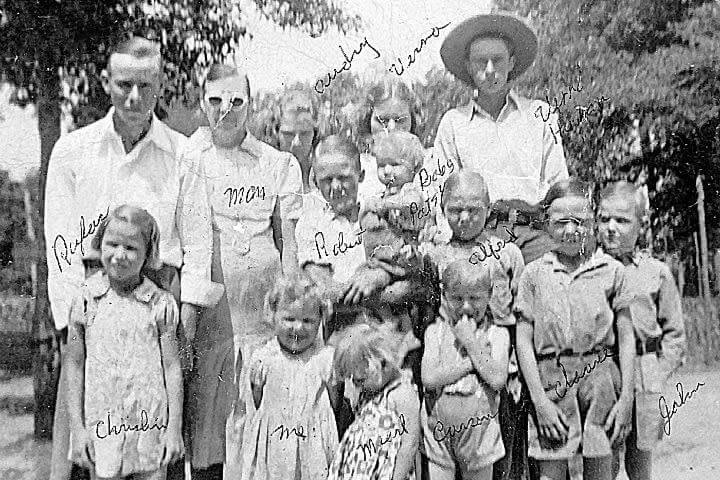 They equally had a darker side to them and in 1956; they were caught for bank robbery. However, this arrest for the brothers was far from the end, as this story will show you.
Before Frank Lee Morris
The Anglin siblings had their own share of misfortunes before landing with the other participants on ' The Rock, ' they had attempted to flee from the Atlanta Penitentiary multiple times but were not successful. Their unending rebellion eventually got them transferred to Alcatraz, where they met their other team members.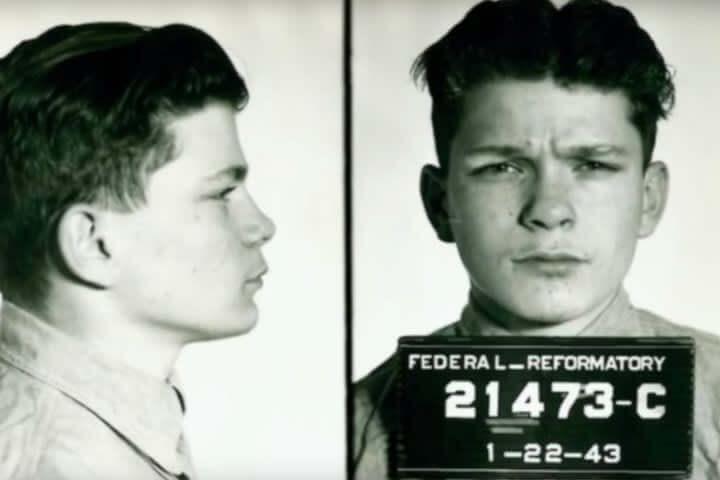 After all members of the squad had been picked, the four of them tried to achieve the scheme of all the schemes – fleeing from the world's most secure jail. United, the team had a remarkable amount of experience on how to maneuver their way around the wardens and break free from their cells.
The Plan
The scheme itself was pretty straight-forward: get out of jail and swim all the way to the shore. The practice, however, would be considered almost impossible. As mentioned earlier, 36 inmates had earlier died while attempting to achieve the precise same feat – why should this be any different?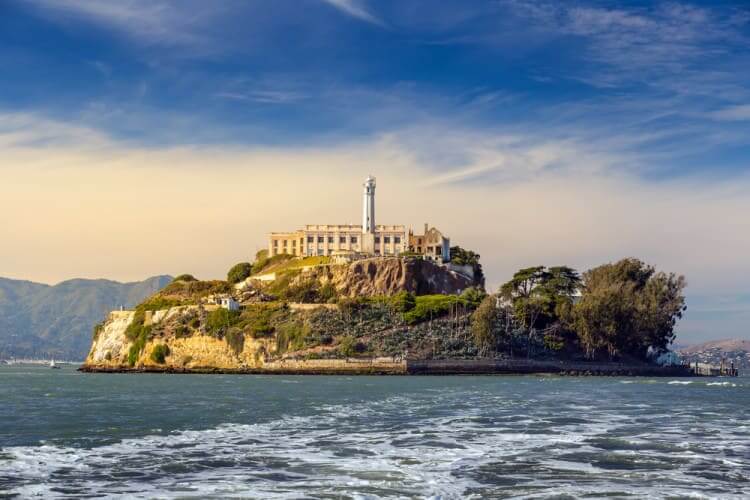 To pull this off, they would need to bring in all their experience and expertise to the table and build an incredible level of trust and loyalty among themselves. They were aware that the chances of success were all against them, with other inmates even calling them insane. The line between crazy and genius, however, is a thin line–one they were willing to walk beautifully on.
The Start
Ironically, all four convicts had served in the "Atlanta Penitentiary" before arriving at Alcatraz, this might explain why it didn't take so long for them to trust one another and carry out the plan. It's possible that they either considered themselves as friends because they all came from the same neighborhood (this will mean the same former prison location) or there's the possibility that they even knew one another before their departure to California.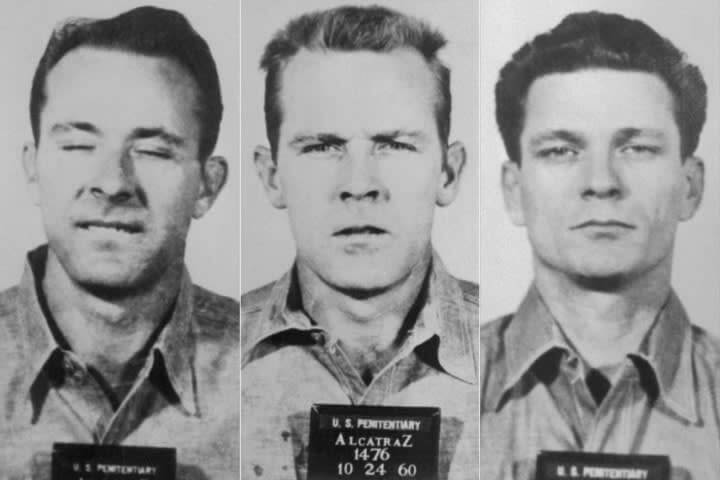 The four men who were all put in cells close to each other had nothing but time to plan their renowned getaway. For this plan to be successful, It needed all the brain power and resources they could gather to pull it off.
Collection Of The Vital Equipment's
How do you acquire the necessary resources when you're stuck in your cell all day? Well, fortunately for them, the jail also doubles as a plant. Inmates could earn a 'living' by working for the U.S. army making clothes, furnishings, or shoes.
These opportunities created an opening to a significant amount of resources that intelligent and creative people could ordinarily use to put their escape plans in motion! Because the four of them were sent to Alcatraz for non-violent crimes, the guards were not so interested in them and they were able to keep a low profile.
The Items
The four of them started putting their plan into motion gradually. There is a need to give credit where it is due, pulling off what they plan to do will require lots of skill, patience and intelligence to discreetly gather the resources necessary for the plan they had up their sleeves.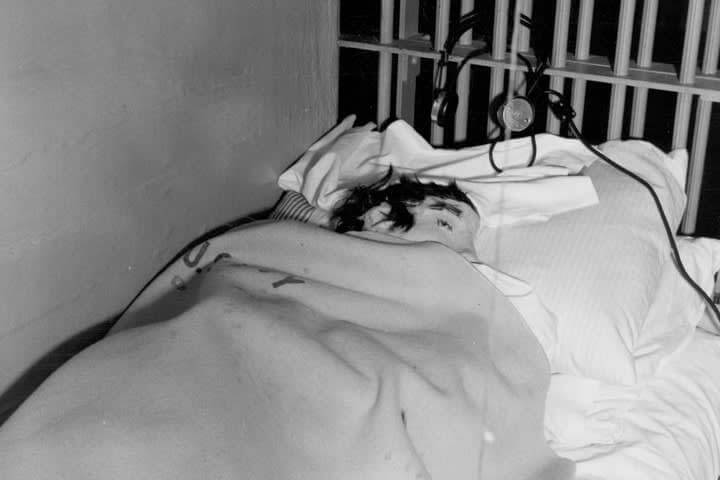 They were aware that their absence would be noticed once they left their cell, so they worked on creating life-sized dummies to place on their bed once they left. A way off the island was also needed once they left their cell. The wardens in those days weren't as pleasant as those of today –they'd have been shot at the spot if caught.
The Camouflage
Each member of the getaway team had their own duties to ensure the plot was effective. The Anglin brothers, for example, were instrumental in making the dummy heads for all four of the prisoners, while Frank Lee Morris was responsible for other tasks.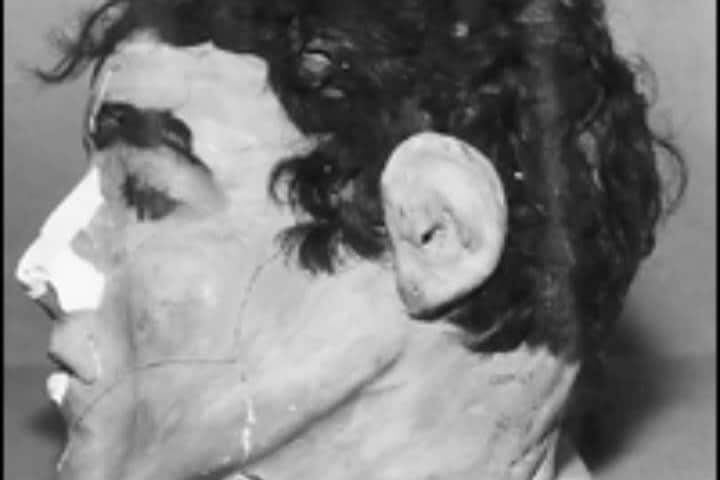 Soap wax, real hair from the barbershop in the prison facility and toilet paper were used in making the heads. Morris spent most of his time focusing on creating an instrument that would inflate like a raft and life jacket. They had all the components in motion to achieve a successful plot.
Feeling Chippy
Each night, from around 5:30 p.m. to 9 p.m., they had to physically nibble away at the rock in their respective cell in order to gain access to the ventilation system. When no one looked, they will take away the grate from their cell and nibble away at it using the spoons they stole or bits of wood gathered from places they worked during the daytime.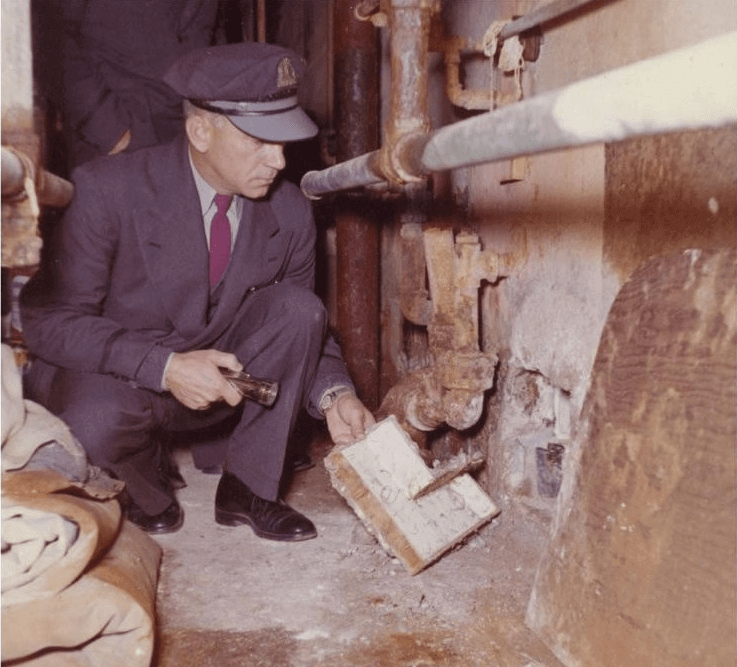 This would turn out to be the longest part of the master plan as it would take months and weeks to subtly nibble away and remove the rocks they had picked for many hours every day.
Here Comes the Good News!
Luckily for them, even in the 1960s, Alcatraz was already regarded as an old facility and was crumbling. When inmates showered and washed dishes, Saltwater would pass through the pipes, which gradually damaged the pipes over time. It equally leaked into the walls and softens them.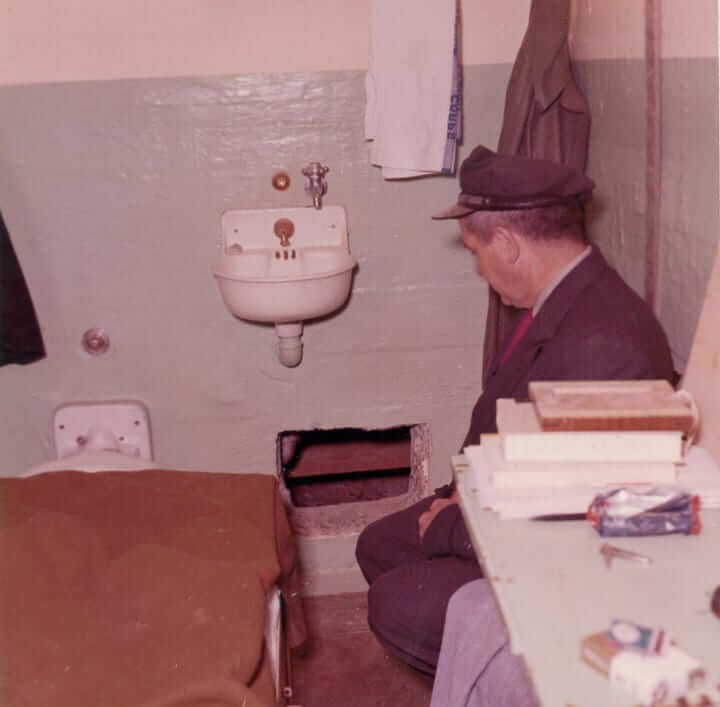 Fortunately, they realized this and took advantage of it by observing when and where to nibble away to make things easier for themselves. As time went by, nibbling at the weakest points became easier for them and the hardened building became eroded. Jails are certainly not like this today.
The Noise
You might be wondering how they got away with all the banging noise? In the 1960s, inmates were permitted to have music hours in their rooms every day due to prison reform legislation. They turned these to their advantage, Frank Lee Morris would play his accordion loudly every night to channel any noise created by the chipping.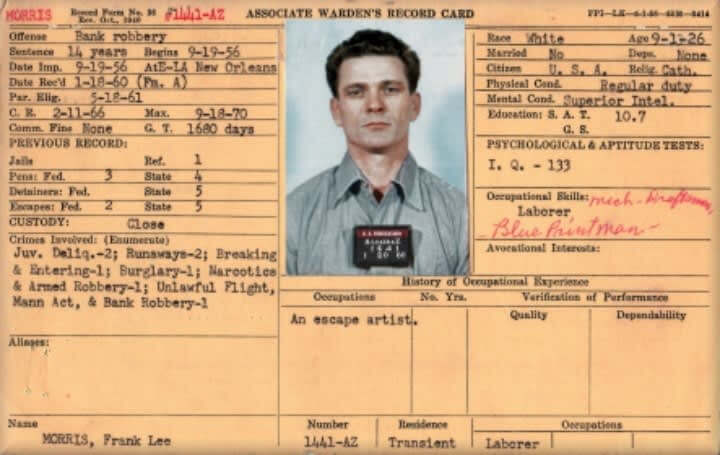 He would play louder and louder every night as his team chipped deeper and deeper. This must have been irritating for all the other prisoners, but it was likely the last thing on their minds. There was an unsecured corridor with pipes running up and down on the other side of the wall.
The Maze
The utility corridor behind the cells was essentially an unsecured play area for the prisoners. Once they eroded a good number of the brick in their various cells and made sure that it was wide enough to climb through, they would gain access to the utility corridor and climb up to the top.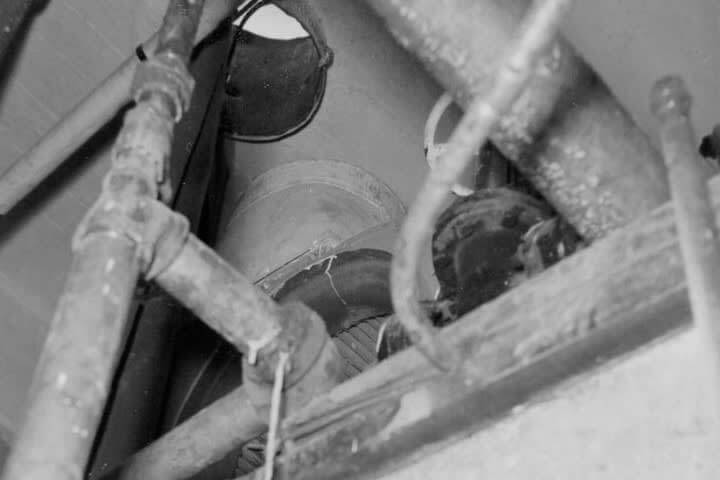 After climbing up the three (3) flights to the highest level of the roof, the next steps would require prayers to be made. Once they get to the top of the building, to access the roof, they would have to open one of the shafts. They began working on their plans after discovering that one of the shafts was not cemented over.
The Tight Squeeze
By May 1962, the Anglin siblings, along with Frank Lee Morris, were finally prepared to break through their respective cell walls. The holes were barely large enough to fit in after months of nibbling away, but it's all they required to commence their escape plan.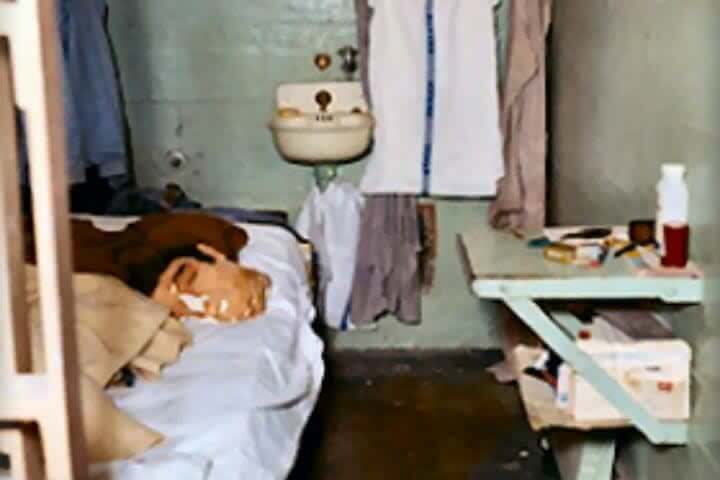 By stitching and gluing separate raincoats together, they created a raft and life vests. Upon completion of their plan, they used 50 raincoats to build these items they required. Every single one (1) was required otherwise; they'd drown in the sea.
The Magical Signal
At this point, three of the four inmates were all set to go but the gang still had to wait for Allen West, who had not yet completed the hole in his cell. On his side of the cell, the walls were harder and he had some difficulty catching up with the rest of the gang.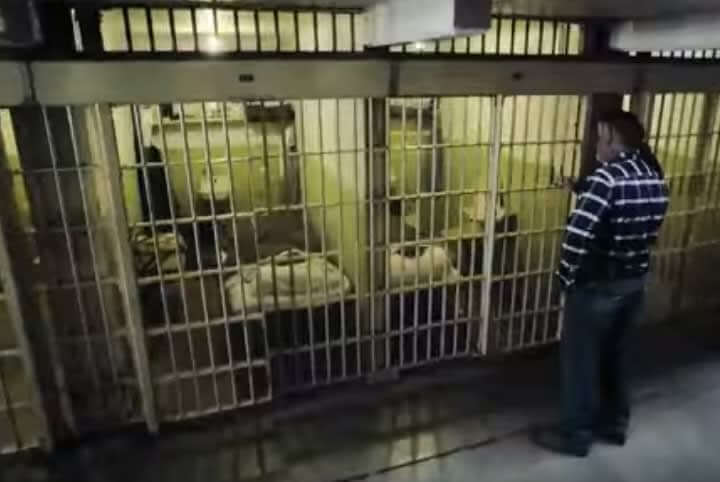 He was ready at last by June which was two months later. He gave the signal to his other gang members that he was ready, but then, something occurred that might have thrown the whole plan into chaos.
1, 2, 3 GO! Ready, Set, Go!
There had never been a single person that had survived an escape from Alcatraz: they would either be the first or they would join a lengthy line of unsuccessful inmates who never lived to tell their stories.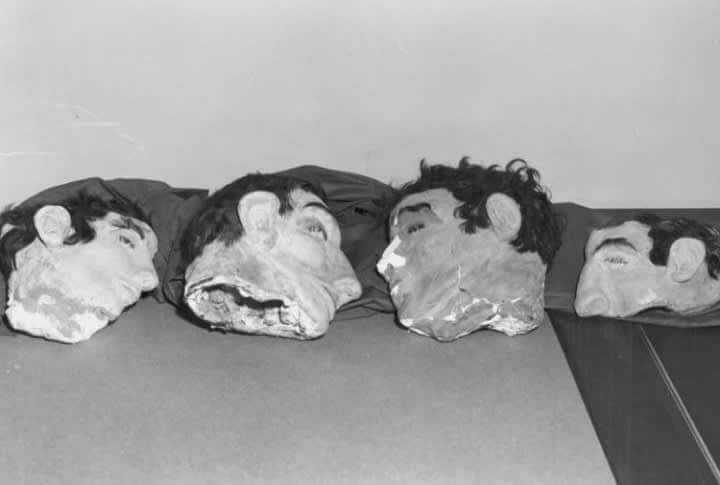 Life in Alcatraz was not much better than death, so they took a gamble on their lives and were willing to face the dangers that might occur during their escapade ahead. Packed with the necessities and pumped-up adrenaline, they set up their decoys and got prepared to go.
The first obstacle
While Morris and the siblings went through their holes quite easily, Allen, the fourth member was having some difficulty. He had projected he had achieved the proper size, but it appears like he had miscalculated. After several months of waiting for him to round up and finish up with creating the hole in his cell, the three other members have become impatient.
A decision was made to leave him behind after unsuccessful attempts had been made to assist him for hours. One can only imagine how he must have felt, after all the work he had put in to still end up left behind by the others? Has he just saved or condemned his own life?
One Down…
It must have been difficult for the three other lucky inmates to leave behind one of their fellow inmate turned brother. It was the team's first of many difficulties. Without West, the raft was one individual lighter which meant the remaining three had a greater chance of surviving the water voyage.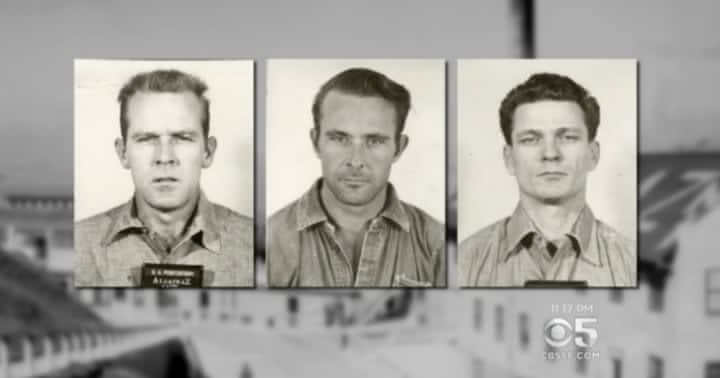 After the decision to leave him behind, the siblings and Morris begin their climb up the thirty (30) feet of plumbing to get to the roof using the latch that had been previously observed not cemented shut. But, was that still free for use?
Going Down
The Anglin siblings and Frank Lee Morris made it to the roof of the cell house pretty easily. Adrenaline must have kicked in at this point in full force as they got to the top, a staggering 100 feet. They were highly motivated to keep moving–if they had dropped to their death at this point, it would have been all for nothing.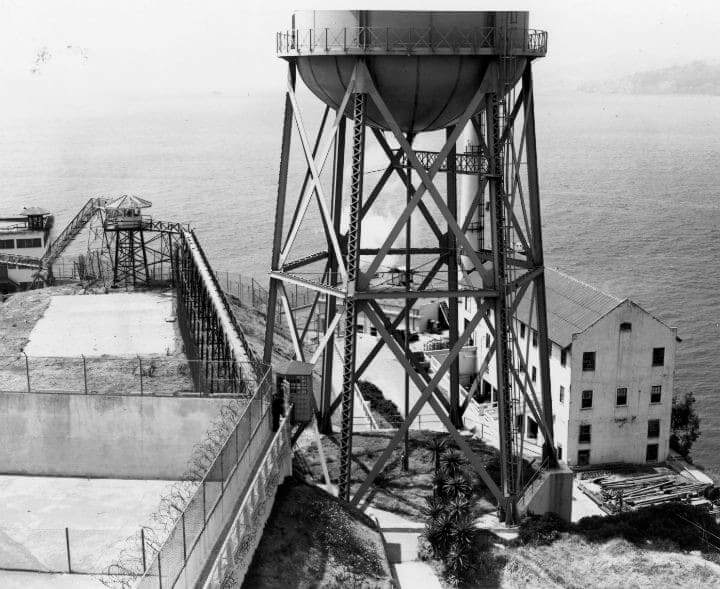 Steadily, they commenced their descent while on the other side of the piping which was outside the building. They landed by the area close to the shower blocks and circumvented the guards. Once they eventually reach the shore, they would have to stop to pump up their raft.
The Alarm Sound Rings Out Loud
This was the last time that both Frank Lee Morris or John and Clarance Anglin were ever heard from again. They are projected to have set off into the sea, probably at around 11:30 pm that night. After finding the decoys left in their place the night before, alarms sounded throughout the island the next morning.
Other prisoners couldn't reckon with the fact that three inmates had just escaped ' The Rock ' effectively? These had never happened before, and no one knew if the three (3) had even managed to make it out safe and sound or if they had drowned in the waters.
Time to Play Catch Up!
Having heard how effective the escape was and after seeing that the other three were successful, Allen West was encouraged to join his buddies. Once his hole was large enough, he climbed through in an attempt to meet up with his friends on the other side of the shore. He didn't have a raft to ride along the water though.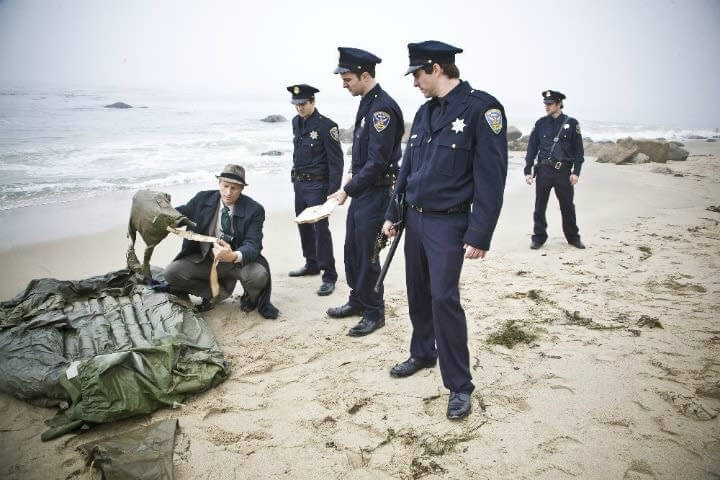 He got to the shore and was left with the choice of either swimming and risking death or making a U-turn back to his cell. You can imagine being so close to having the freedom you have always wanted and still so far away from it at the same time.
Time To Come Out Clean…
Allen West chose to return to his cell. For him, the risk of certain death was not worth it. They were gone, who would help him if he needed support during the escapade across the sea? West admitted everything to the wardens in the days that followed the escape and this is how we know all about their story today.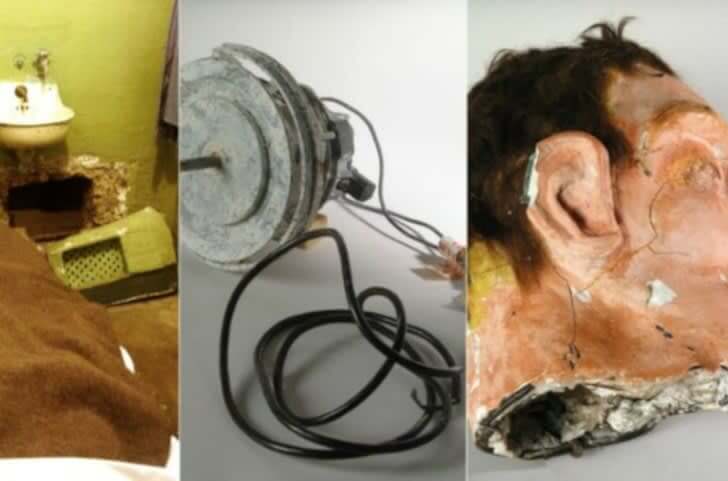 According to him, reaching Angel Island was the first target followed by stealing some clothes and a vehicle, after which, they will all go their separate ways. Did the guards truly believe his spectacular tale?
The Issue
The next 12 days that followed saw the Police in San Francisco on high alert for the three men planning to steal a car. However, the tip from Allen West seemed inconsequential, as no incidents of car theft were ever recorded in the region.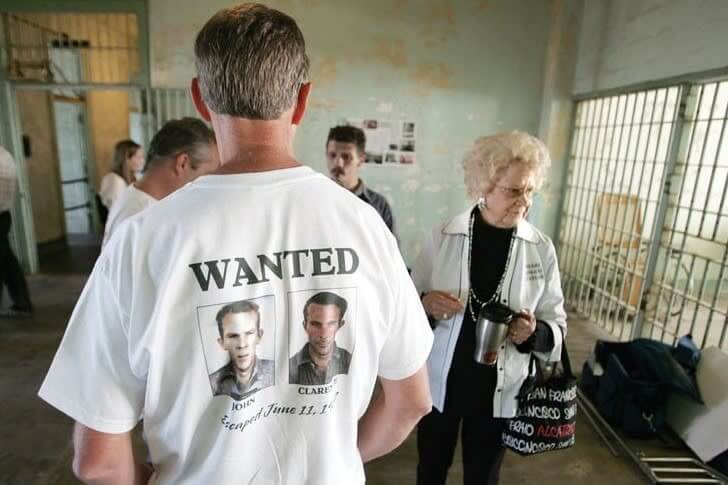 The question at this point was, did the men fail in their attempt to reach the shore alive, or was this just a story purposely built up and used as a smoke screen to mislead the police forces on the other side? For the guards who were distraught to see their own prisoners successfully escape, it was all becoming confusing.
The chilly Ocean
Bodies were never discovered in the water when a search was carried out, suggesting that the fleeing prisoners have pretty much made it to the other side. Few personal things that matched Alcatraz own items were found, but there were no signs of bodies.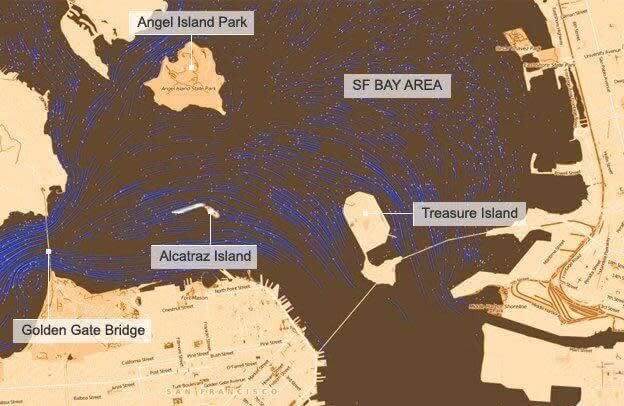 The odds of the fugitives surviving such a voyage were very low. The typical human body can only survive in chilly waters for about 20 minutes before they shut down entirely. As they had only ever bathed on the island using hot water, they wouldn't have been used to the cold water. This was one of the theories discussed.
Case Is Closed!
The FBI formally closed the case in 1979 after 17 years. They presumed that the prisoners most probably drowned in the waters around San Francisco Bay – even though no bodies were ever discovered, there were equally no indications they made to the coast either.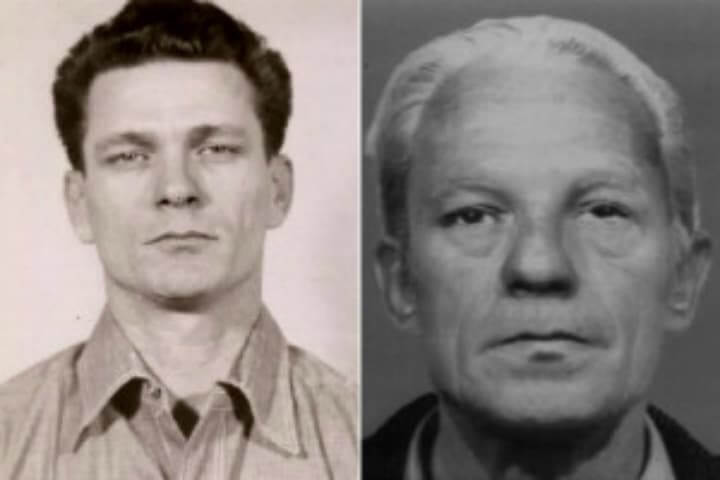 The U.S. Marshals, however, still keep an eye out to this day. Back in 2009, the Deputy Marshal informed NPR that "there is an active warrant and the Marshals Service is not known for giving up when searching for people." Eventually, nothing was ever discovered.
The Present System
Roughly one month later following the escape, a freighter reported seeing a body 17 mile from the Golden Gate Bridge. He argues that the body wore clothes that were identical to those of the Alcatraz escapades. But the report was deferred and the actual body was not seen. Could this be a hoax intended to act as a deterrent?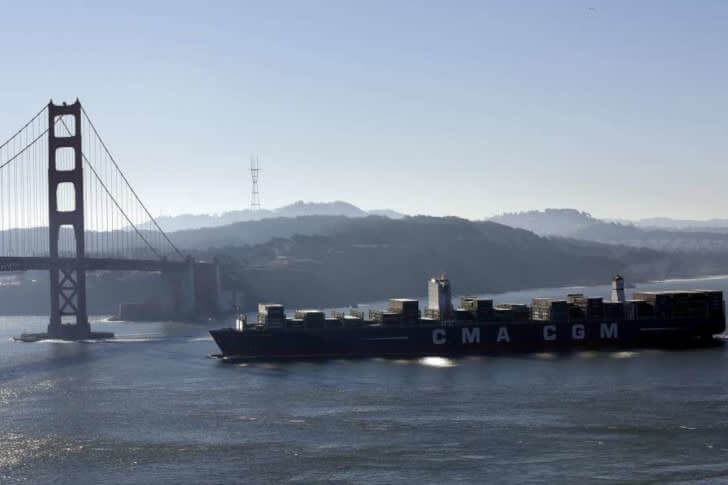 A group of researchers ascertained in 2014 that the midnight currents would most likely have acted in favor of the inmates and they'd have survived.
Home For Christmas
A History Channel documentary broadcast in 2015 revealed further proof of the survival of the Anglin Brothers. Their family had gotten a Christmas card from the brothers with matching handwriting.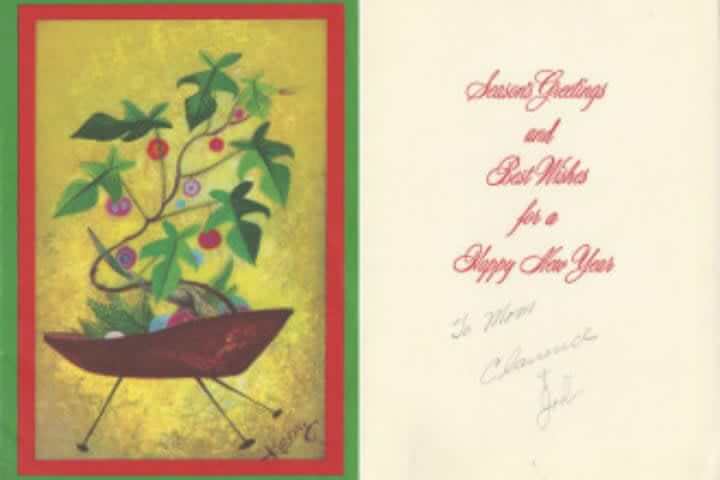 There is also a picture taken in Brazil in the year 1975 that shows two men in it, most forensic experts agreed that these were the siblings. Remarkably, they probably managed to travel unnoticed to Brazil and continue living their life securely and away from American cops.
Last Confession
Another piece of strong evidence appears to suggest that the Anglin brothers survived. Their brother, Robert, on his deathbed, confessed that between 1963-1987, he had been in contact with both brothers but eventually, lost communication with them.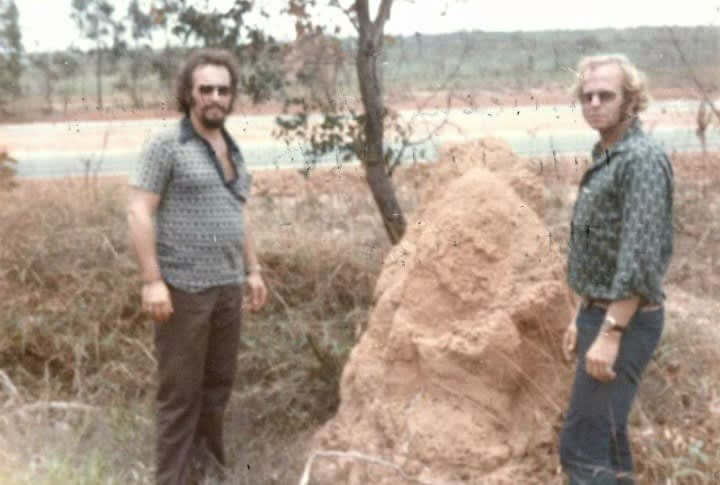 Equally, other members of their family made the decision not to search for the brothers since there was an open investigation by Interpol, locating them will result in their capture and eventually lead to severe punishment, no doubt about this - there was no reason why they will want these.
The Letter That Changed Everything
It was disclosed in January 2018 that a letter from a supposed John Anglin was received by the San Francisco Police Department in 2013. The FBI reopened the case officially and have been focused and determined on locating and capturing at least one of the three-member escape gang.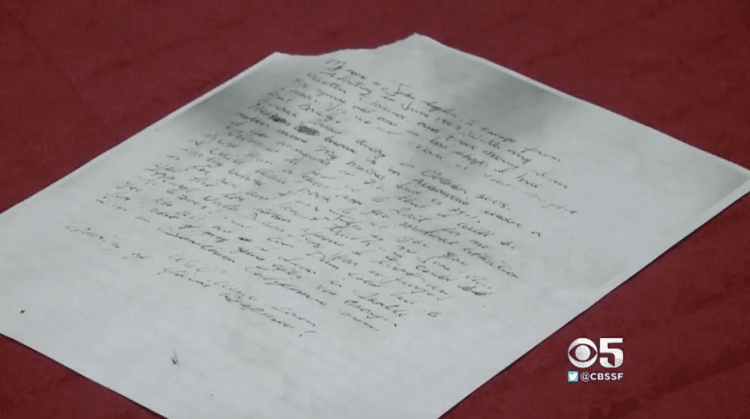 It is unknown why the FBI did not receive any information as regards the letter until five years after it was sent, these resulted in even more mysteries surrounding the case. Nonetheless, the information in it was shocking even for crime story's biggest skeptics.
One Last Confession?
The letter shared intimate details on the convicts escape and whereabouts. It states that "my name is John Anglin," In June 1962, I escaped from Alcatraz with my brother, Clarence and Frank Morris. I'm 83 years old and I'm in bad shape. I've got cancer.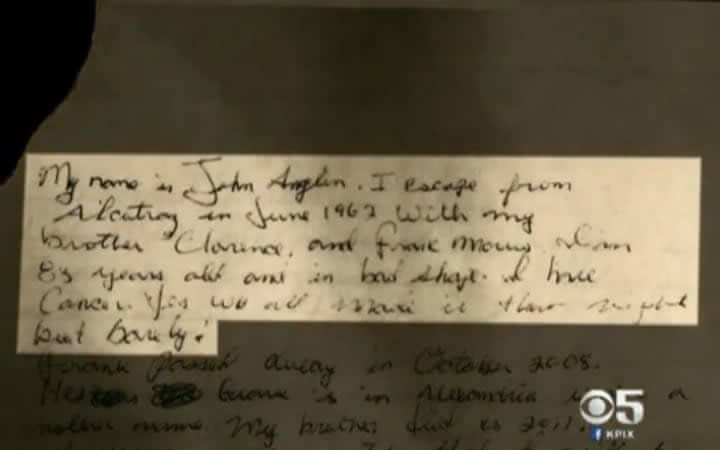 Yes, we all accomplished our goals that night, but it was a close call! ... Frank died in October 2008. His tomb is under another name in Argentina. My brother passed away in 2011. "So, in 2013, where did John live?
Where did he live?
The writer who claimed to be John Anglin later in the letter, revealed where he'd been living in the years that followed the escape. He writes, "This is the honest and real truth. I could tell you that for (7) seven years, I have been living in Minot, North Dakota and a year in Fargo [North of Dakota ]."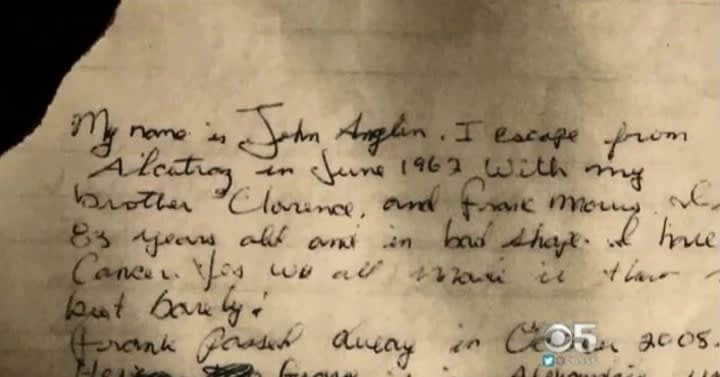 The BBC analyzed some of the illegible parts of the letter and believed he has lived a larger part of his years following the escape in Seattle, Washington.
Final Demands
Remarkably, the letter states he was now living in the Southern part of California – just a few miles from where he fled! Could this mean that one of the greatest masterminds behind one of history's greatest escapes had been so close?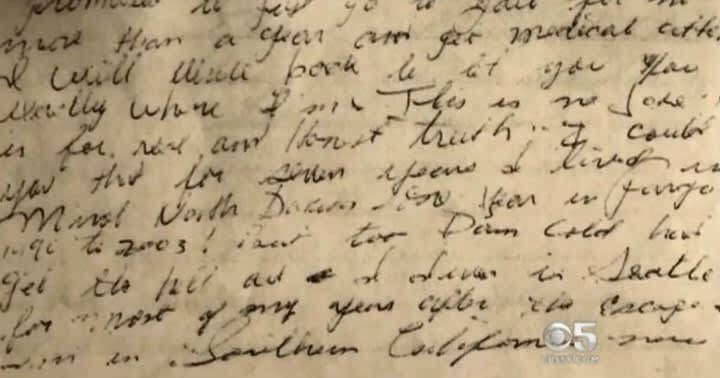 He clearly stated that he is in a very poor state of health and asked for assistance. He attempted to work out a way to get assistance, even though it meant going back to prison during his final years. Will the law enforcement agencies ever agree with such strange terms?
Striking A Deal
The end of the letter merely concluded: "If you announce on TV and promise that I will to go to jail for no more than a year and get medical care, I will write back to let you know precisely where I am. This isn't a joke ..."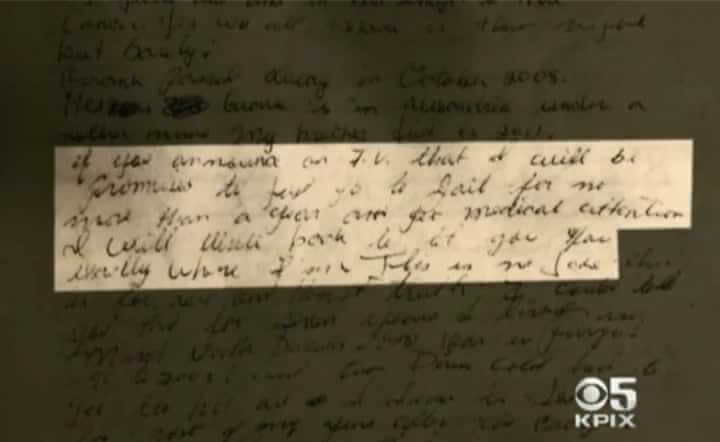 Nevertheless, before any form of agreement to any of the conditions set in the letter could be made; there was a need for law enforcement to run forensic tests to determine if this was the genuine John. Why would an old random man in his final days seek re-entry into prison? They made an attempt to get their hands on any information possible.
A Need For authentication
The FBI scrutinized the letter closely for any trace of DNA that could be left on it. They closely checked the handwriting to see if it matched any of the letters that had been sent earlier or if it contained fingerprints. The reports of the recent events were hitting the news by this moment.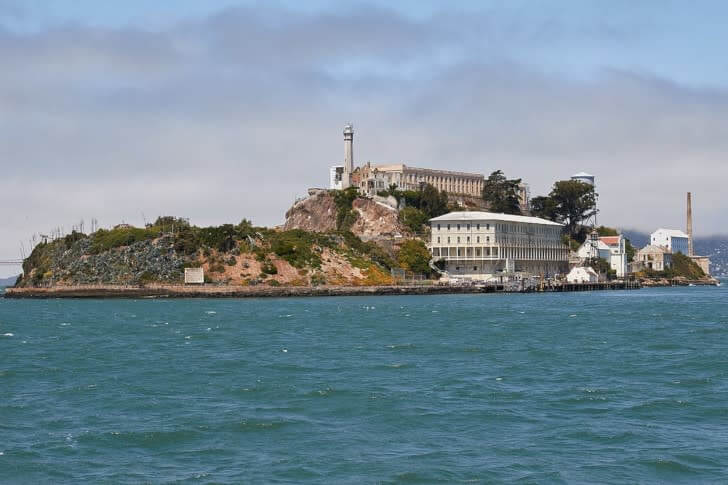 A local station called CBS KPIX published this letter and reported that all studies relating to this letter were inconclusive. Experts were unable to come to an agreement on whether the FBI's response implied that they clearly had results or not – so, nobody knew the exact truth.
99 Problems
The U.S. Marshal Service stated that there was a possibility that the men survived after their escape regardless of the fact that no convincing proof was ever found. Nonetheless, their official statement states they don't think the letter is genuine.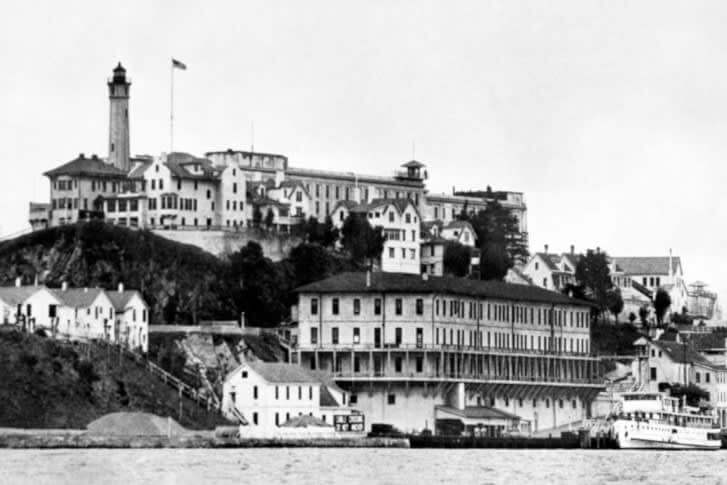 Presumably, the investigation will not be closed until either solid evidence pointing to the fact that they are dead is uncovered or when they have evidently reached the age of 99. This way, resources will not be spent on searching for people who are probably dead. Till date, there is no reliable proof that establishes whether the men were still alive somewhere or not.
The Guards Perspective
A man by the name of Jim Albright gave an "all telling" interview on "ABC7" in March 2018 that shed some light on the whole incidences. At the time these events happened, he had been one of the guards at Alcatraz, he finally spoke to the media 55 years after the event and said he honestly believes the boys must have drowned in the water and had never made it to San Francisco.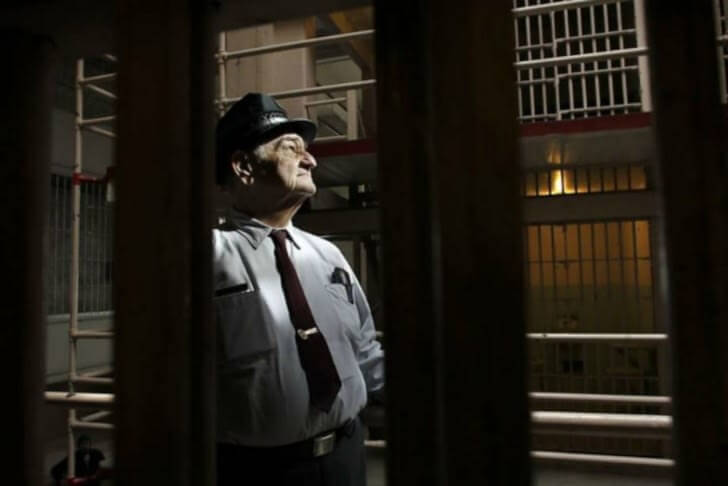 He went further to say, "It depends on whether you're talking to me or you're talking to their mother. I believe they drowned, I really do." And then, he suggests that the letter was probably written by a man desperately in need of cancer treatment.
Hidden Truth
To this day, no one can certainly say for sure if the men actually made it out alive safe and sound. There has never been solid evidence on both sides of the argument that was good enough to support the notion of whether the men lived or died. Either way, if these men truly made it out of the prison that fateful day and lived till date, they will be 86, 87, and 90 years of age individually.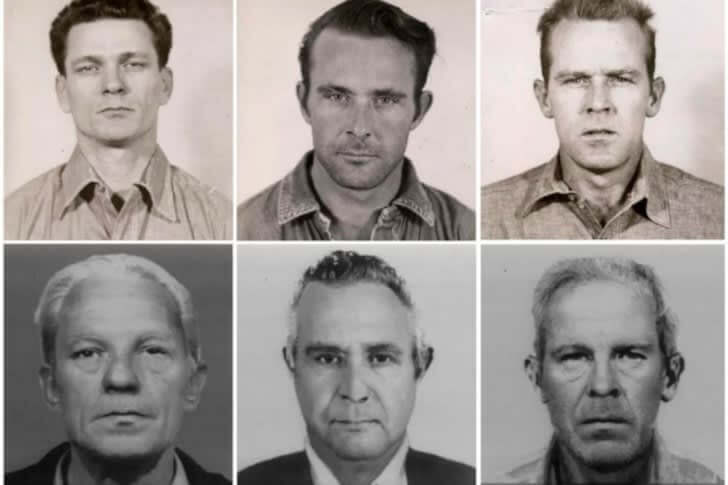 They seem to have survived (if they did!) for a max of 55 years following their getaway, this means they will have been able to live more than half of their lives as free men, though on the run. What are your thoughts on all this?